Welcome to Unparalleled Weekly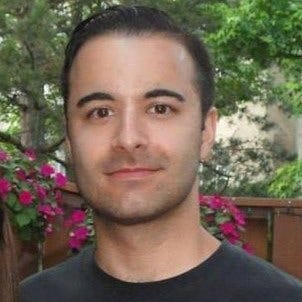 Hi, I'm Joe Balcom.
I write three essays a week about what it means to live an unparalleled life. This includes the topics of meaningful work, inspiring travel, and optimal mental performance. I write from a position of deep reading and a range of amazing experiences:
You might not know it from reading that list, but I am also the son of two parents with lifelong, and at times debilitating mental illnesses. My story is their story, and I dedicate everything I do to them. Through all of their difficulties, they have empowered and inspired me to be the best I can be, regardless of circumstances.
Mental health is a complicated thing, and its challenges are not something you have to handle alone. I hope that by writing about my experiences, I can be of some help to those who need it.
Everyone has a unique story to tell from which we can all learn important lessons. I have taken it on as my mission to tell mine through extreme vulnerability (something I still struggle with), and help others gather the courage to tell theirs in the process.
Come Join An Unparalleled Community
Join hundreds of subscribers today. Every Monday morning, I send out an exclusive email with the five coolest things I've dug up from around the internet. Get your workweek started off right with the best hacks, actionable tips, fascinating reads, personal anecdotes, podcasts, music, my most popular essay from the week before, and much much more!